Podcast: Play in new window | Download
Subscribe: RSS
Guests: John Robinson; Peter & Tracy Flucke
This year, with so much turmoil in the world, I wanted to feature a story that is both heartwarming and inspirational. Homelessness is a real thing – and a very disconcerting one.

So, when a hard-working homeless man, who saved his money to buy an eBike to commute to his job and was swindled out of the money he paid to share an apartment so he wouldn't be homeless, wakes up to find his eBike stolen, you just have to ask yourself – what is wrong with people?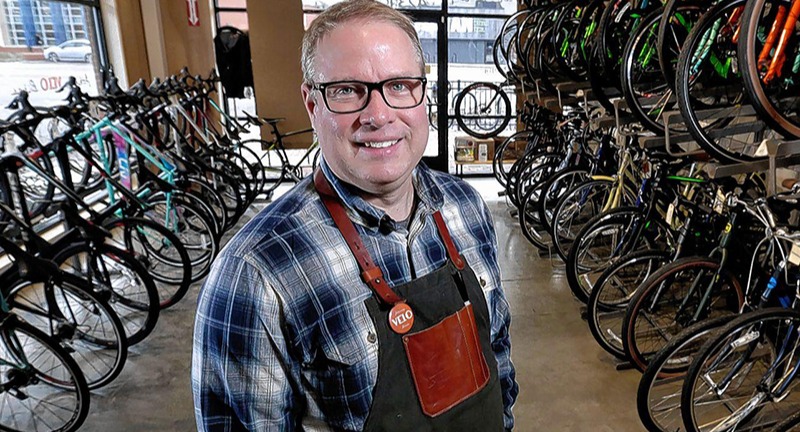 But John Robinson, owner of Johnny Velo Bikes in Columbus, Ohio and the shop that sold the eBike in the first place, didn't ask that question, but instead stepped right up to help. And there is a happy ending to this story.

Joshua is a man who works hard and is very proud of the work he does. Joshua cleans a government building for a living and, saving his money, pays cash for the things he needs.

He also depends on his bicycle to get him to work – about 25 miles a day.

What happened when his eBike was stolen and he called the shop to get the serial number as well as ask for help to file a police report is nothing less than a heartwarming storybook holiday tale.

I'll let John Robinson, owner of Johnny Velo Bikes in Columbus, tell the story… and have your tissues ready!



What a great story and what an outpouring of love and support for Joshua. My thanks to John for sharing it with me. There is a link to the video on our website, outspokencyclist.com and you can find out more about the shop at johnnyvelobikes.com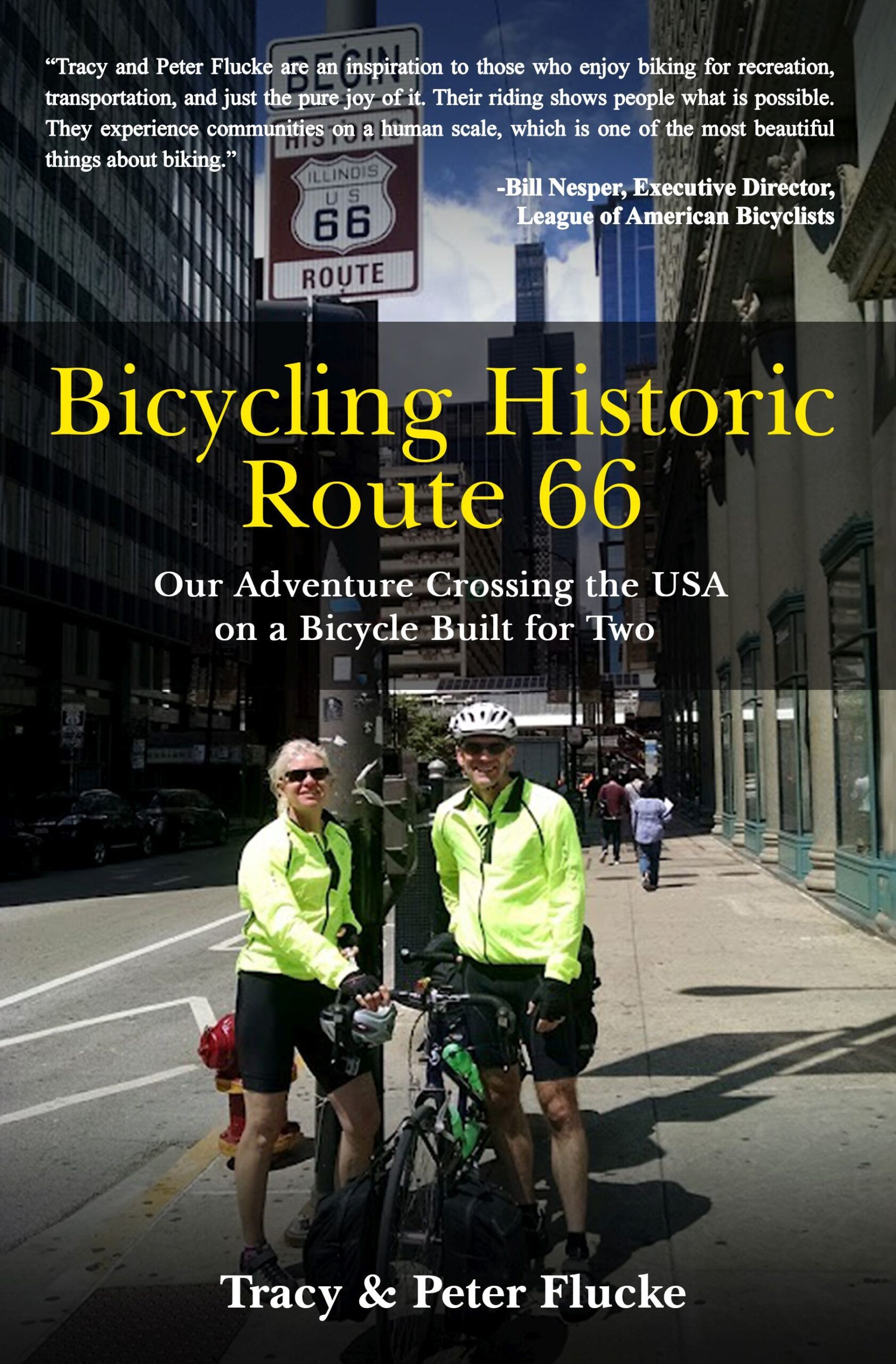 Then, I welcome Peter and Tracy Flucke back to the show to talk about their new book, Bicycling Route 66.

Last time we spoke, they had had to abandoned a cross-country ride, but this time, they traveled the 2600+ miles on their new Co-Motion tandem and documented the journey in a fun and informative he said-she said style.

From Wisconsin to California, Tracy and Peter Flucke are once again pedaling their tandem, this time traveling iconic Route 66.

Leaving Green Bay, Wisconsin on June 1, 2016, they traveled Route 66 for 49 days to Santa Monica, California– 2600 miles in total – with a running dialog full of humor, insights, and history.
You can buy a signed copy of the book on their website or… of course you can get it at your independent book store or online. There is also a kindle version.

Podcast_November 28_Transcript