Podcast: Play in new window | Download
Subscribe: RSS
Guests: From French Fender Days: Peter Weigel, Jan Heine, Deb Banks, Carlos Pintos, Corey Thompson, Dave Cain, Simon Firth; Christine Acostas, Whit Blanton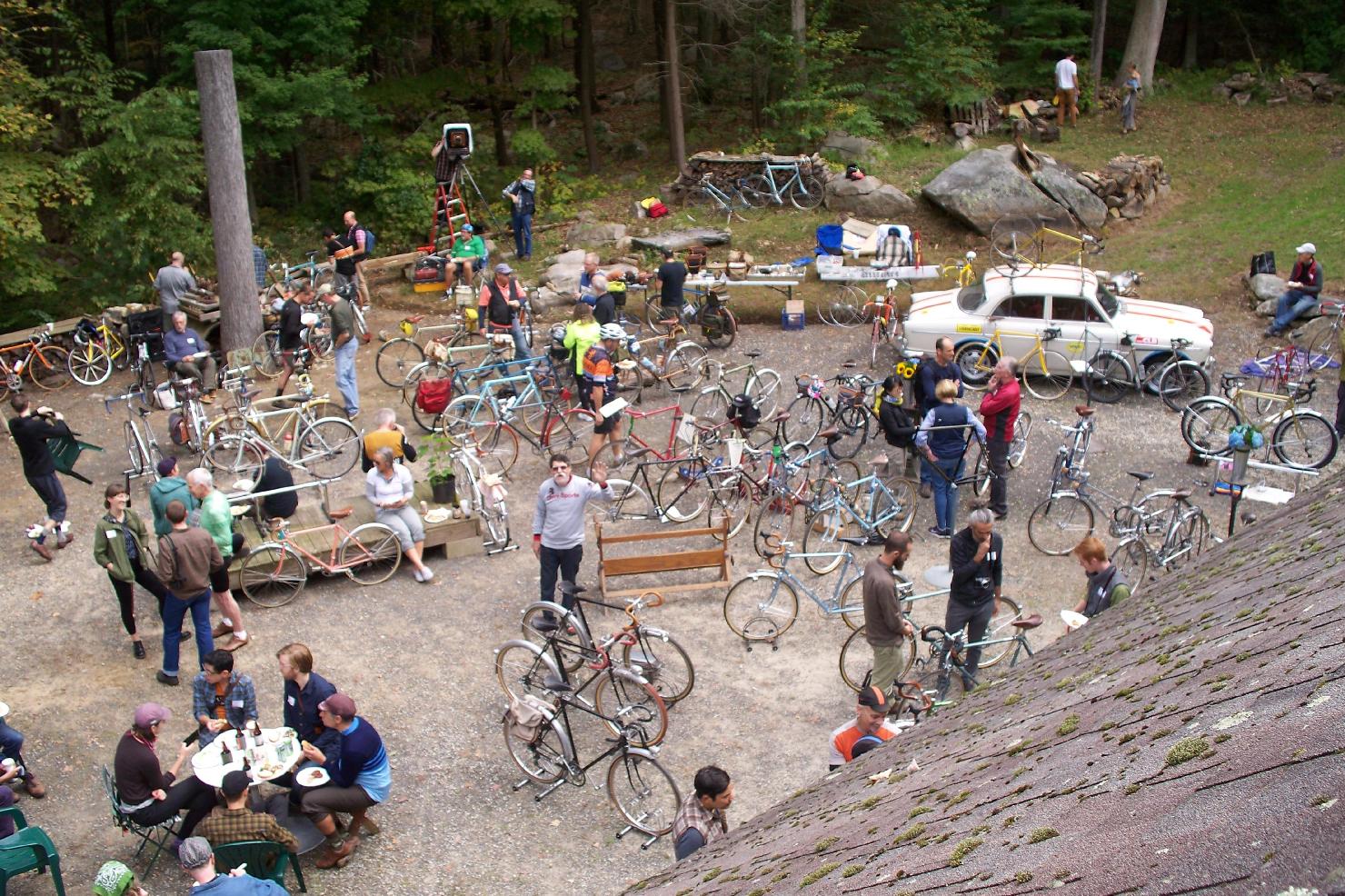 French Fender Days! Peter Weigel! And, it's off to Connecticut for 6 short conversations with folks attending the iconic framebuilder's once-yearly event!
We chat with Peter first and learn about the event then… it's the "cast of characters" in the following order:
Jan Heine – from Bicycle Quarterly & Compass Cycles attending his 1st FFD
Deb Banks – from Rivet Cycle Works in California (and the "hostess" with a small "h")
Carlos Pintos – from Ontario, Canada. He's a flight attendant whose international travel schedule allows him to find French fendered treasures and ride all over the world.
Corey Thompson – from Thompson Cycle Works in Olympia, Washington. He's a newlywed who will be taking his bride to PBP in 2019 on the tandem he built. He's a randonneur, frame builder, and more.
Dave Cain – even though we just talked with Dave from Waxwing Bag Company recently, he alluded to a new product and lets us in on it in this short conversation.
Simon Firth – Philly frame builder, retailer, and just a super cool guy takes us around the FFD bike stable and points out a few interesting machines.
Then, after a break, we hear a conversation between Christine Acosta from Pedal Power Promoters and Whit Blanton from Forward Pinellas, the county planning organization as they discuss their take AND rebuttal of the WSJ article that said Pinellas Count, Florida was the most dangerous place in the US to ride.
BIG SHOW – get can extra beer out of the frig!